Interkulturelles Unterrichtsprojekt: "Water in our world"
Unterrichtsprojekt zur Ausstellung: "Über Wasser", Bucerius Kunst Forum
Without water there would be no life on this earth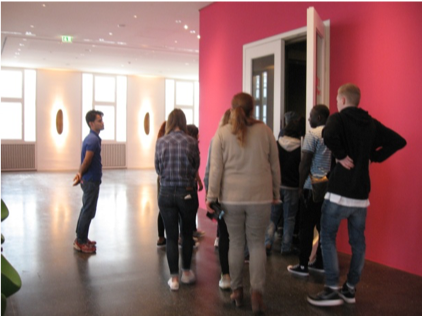 Our class went to see the really thought-provoking exhibition "Über Wasser" in the Bucerius Kunst Forum with another class from our school, which made it even more interesting for us.
The topic was about water. We all know that water is very important in our daily life. We saw different types of pictures by different persons in different countries in the exhibition. We all know that water has advantages and disadvantages. Firstly, I want to talk about the advantages of water in our daily life. We use water for drinking, washing, watering our trees, flowers and vegetables. We all know that our farm animals also use water for drinking, etc. There are many advantages in having water and you can certainly say that without water there would be no life on this earth. Water has disadvantages for our daily life, too. I just want to mention a few disadvantages. Water causes some damages to our environment. For example, there are earthquakes, tsunami and flooding. Many people die in these natural catastrophes every year. In the exhibition we saw different types of pictures, as I said before. There are some pictures that I like and some I don't like. The ones I like in the exhibition are: the swimming pool, the painting of the German head of state and the water drops. The pictures I don't like are the fat women in a bathtub and a woman standing in hot water. These pictures make me feel afraid. In conclusion I can say that I saw many things and learned a lot that I didn't know before.
Lamin (VJM 141)
I went to the park with my schoolmates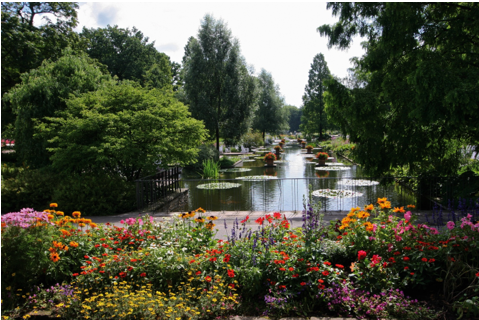 My pictures show a park in Hamburg. The park is in the centre of Hamburg. The name of the park is "Planten und Blomen". This is means "plants" and "flowers". This park is very nice. I went to the park last summer, I went there with my schoolmates. We had a picnic there and took beautiful photos. In these photos you can see water, flowers, grass and trees. In this park there are also beautiful water-light concerts. Our project is about water. Water is very important in our life: for the environment as well as for drinking, for cooking, for our health and so on.
Thierno (VJM 141)
Water is the most beautiful element in the world – we should protect it and not waste it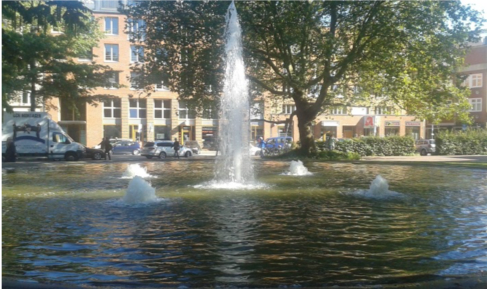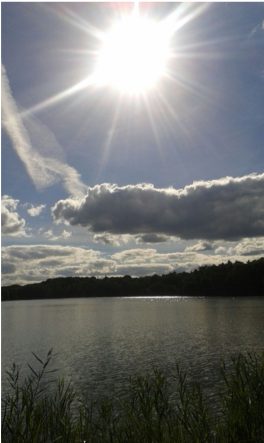 In nature water is the most beautiful element in the world. Could we possibly imagine this world without water? Every living thing is created out of water. For example: the human body contains 70% of water, the plants contain 65% of water and some  plants contain even 95% of water. There are different types of water such as fresh water and salt water. Water certainly has different forms and the most important of them are rain and snow. We shouldn't waste it and we should protect it as best we can from pollution.
Yazan (VJM 141)